Here are some samples of what I made in the past, there will be more up soon, this site is still under construction so all you can do is view them. Don't worry I will keep you updated.

The 1920s inspired flapper dress is satin. The skirt has black tulle over it, and the necklace are beads on a string that I sewed onto the dress.
The jacket, is of brocade material. The silver is actually the wrong of the material. The black side is the "right" side. I used the "wrong" side for the back.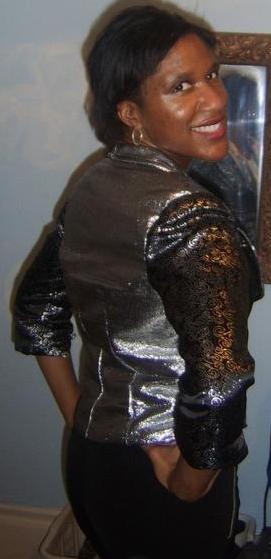 The bustier, that I'm wearing was inspired by Selena. I hand sewed the beads onto it.